Today is the 30th anniversary of the original airing of the first episode of Cosmos: A Personal Voyage. I first watched the series as a child and it definitely piqued my interest in the world of science and outer space.
The content below beautifully explains it all. It's an email I received today from CFI (The Center for Inquiry). I'm a friend of the center, and you should be, too. The necklaces that are linked are by SurlyRamics. Some of the jewelry I wear are Surlys. 🙂
---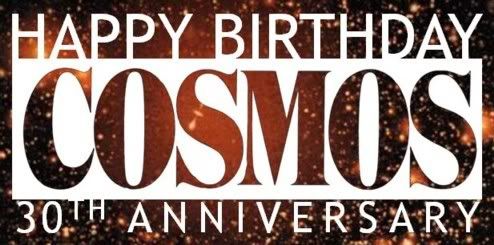 Happy Birthday, COSMOS!
Thirty years ago today, millions of Americans sat down in their living room and watched a revolution in television programming: the first episode of Carl Sagan's masterpiece, COSMOS.  Written by Sagan, Ann Druyan, and Steven Soter, the 13- part series won an Emmy and a Peabody Award, and was the most watched PBS series in the U.S. for twenty years. 
Since then, COSMOS has gone on to reach almost a billion viewers in over 60 countries, and it's still the most widely-watched PBS series in the world.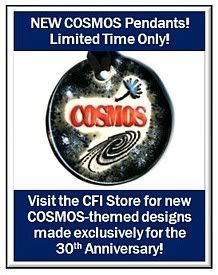 But of course it didn't just transform television, it transformed us, our understanding of ourselves and our place in the cosmos.  It taught us some physics, some history, some chemistry and biology, and lots of astronomy, but it's greatest gift was teaching us—us Earthlings sitting at home watching television—how to feel at home in the cosmos.
Using state-of-the-art effects and the tools of both modern science and ancient storytelling, COSMOS eased an entire generation from the abyss of cosmic insignificance to an understanding of our unique significance to each other.
We've been reveling in the cosmos ever since, and it's that wonder and appreciation that we celebrate today, thirty years later.
Join us over the next few months as we take out our COSMOS DVD's and gather for viewing marathons, astronomy lectures, and star parties.  We've made some beautiful pendants to commemorate the Anniversary, and we might even have an apple-pie baking contest (from scratch, of course!)
Look for events already planned near you and check back with us for updates at carlsaganday.org!
Happy Birthday, Carl! — Carl Sagan Day 2010
Next, be sure to wrap up the Anniversary with your very own Carl Sagan Day celebration, November 9th, Sagan's birthday.  Last year's inauguralevent in Ft. Lauderdale was a fantastic success, and now groups around the world are planning their own tributes with science fairs, planetarium shows, teacher workshops, and more, all to say "Thanks!" to Sagan, and to bring his gifts to another generation of "star stuff."
Whether you're an independent skeptics group, an astronomy club or a science department, a researcher, a teacher, or a student, let us know how you're planning to commemorate Carl Sagan Day 2010 and we'll add your event to our Carl Sagan Day event calendar to help spread the word.
Please email your event information to grassroots@centerforinquiry.net.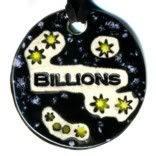 COSMOS imagery and logo copyright © 1980 Druyan-Sagan Associates, Inc. formerly known as Carl Sagan Productions, Inc. This material cannot be further circulated without written permission of Druyan-Sagan Associates, Inc.
For more information about CFI or Carl Sagan Day, please visit carlsaganday.org or emailgrassroots@centerforinquiry.net.
Tags: