I'm happy to announce that I'm the newest writer for the Skeptic Ink Network with my Very Cherry blog. My first post explains a little bit about me, including how I became a skeptic.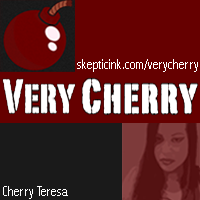 Skeptic Ink Network is on Facebook, Twitter, and Google+. You can also add my feed or subscribe to email updates here.
Thanks and have a pleasant 2015!